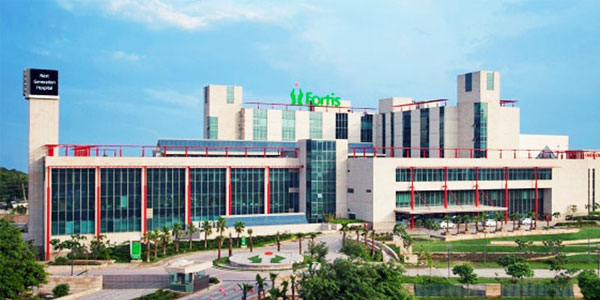 FORTIS HOSPITAL
Fortis Healthcare Limited is a leading, pan Asia-Pacific, integrated healthcare delivery provider.
The healthcare verticals of the company span diagnostics, primary care, day care specialty and hospitals, with an asset base in 5 countries, many of which represent the fastest-growing healthcare delivery markets in the world.
Currently, the company operates its healthcare delivery services in India, Singapore, Dubai, Mauritius and Sri Lanka with 65 healthcare facilities (including projects under development), over 10,000 potential beds, over 240 diagnostic centres and a team strength of more than 17,000 people.
Fortis Healthcare is driven by the vision of becoming a global leader in the integrated healthcare delivery space and the larger purpose of saving and enriching lives through clinical excellence.